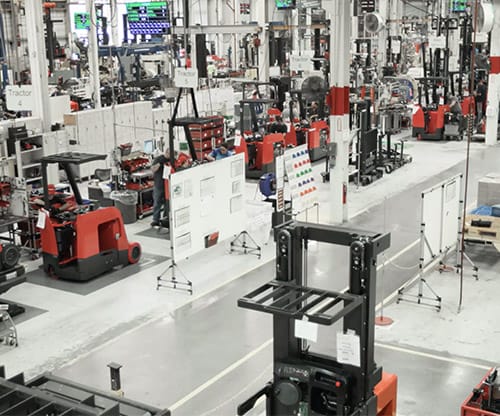 Request a quote today

Find out what System Automation is right for your business.
Lift Trucks

The performance and productivity you need

We are an authorized dealer for the complete line of Raymond brand lift trucks & equipment throughout Maryland, Virginia, West Virginia, Washington D.C. & the Federal Government worldwide.

In addition, Werres also provides a complete line of hard-working Internal Combustion (IC) powered lifts. For our customers with specialized applications, we are pleased to offer flexible very narrow aisle trucks.
Utility Vehicles

Unlimited customizations at your fingertips to get the job done

Our utility vehicle division services a broad spectrum of industries including ball parks and arenas, colleges and universities, zoos, retirement centers, warehousing and distribution centers, government installations, hospitals, parks and prisons.

We specialize in people movers, tug systems, ambulances, fire trucks and trash / refuse / recycling haulers and have a wide range of power options from gas to electric to diesel, LPG, NEV/LEV and flex fuel.
Warehouse & material handling equipment

Optimize your warehouse end-to-end

When it comes to material handling, how you store, organize and transport products within your facility is critical to the effectiveness of your supply chain. Werres offers a range of material handling solutions that will satisfy your needs – from racking and shelving to power solutions – all through our partnerships with proven industry professionals.

We work closely with you to engineer, design, develop and deploy the solutions that optimally achieve your goals at the lowest total purchase, installation, and maintenance cost
CarouselSlideFullPageWidthImage

CarouselSlideFullPageWidthImage

CarouselSlideFullPageWidthImage