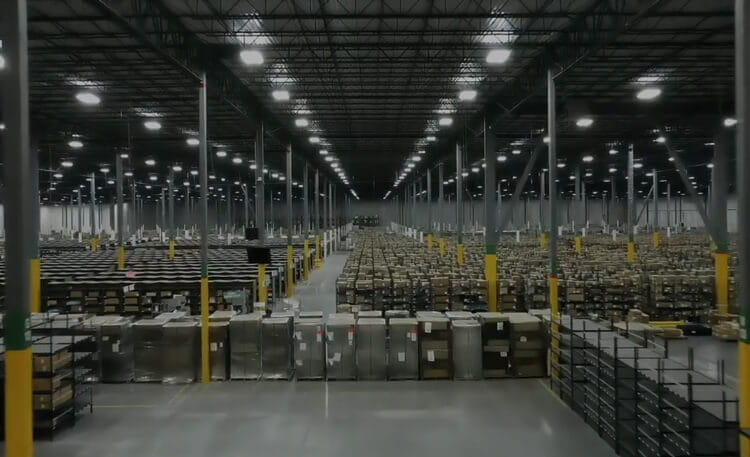 Automation that takes you from 1 piece to a fully integrated system

Our in-house engineering team works closely with you to design, develop, and deploy customized, automated solutions to handle the unique challenges of your specific operation. We know that the cost of GTP is nearly 60% with labor constantly on the ground and on the move.

With our extensive knowledge of the latest product innovations and technology, namely AMRs, we can exponentially increase accuracy in every step of the automation process from the items picked to getting those items to the intended shippers. Automation has evolved, and we're able to maximize efficiency by reducing the travel time of your pickers by 90%. Our solutions help you outperform the competition by increasing productivity while reducing overhead and workforce burnout.
About Us

Working Together
Towards Success

Werres is your partner in providing the software, equipment, and technology behind the latest automation solutions. Since 1930, we've been the leading supplier of materials handling distribution products on the East Coast. Our established relationships with the federal government, and multi-channel commercial industries around the globe, fosters our ability to exceed our customers' expectations in offering top-of-the-line solutions and technologies.

We take a hands-on approach to identifying and building the best solution to fit your company's evolving needs. Every project is developed through the lens of innovation and efficiency to meet the unique challenges found in distribution, fulfillment, storage, and manufacturing environments. Let us show you why Werres is the leader in state-of-the-art automated warehouse and factory solutions.
A proud part of the global
Toyota Automation Network

As your needs evolve, traditional material handling models need adaptation to your current markets. We partner with the Toyota Automation Network of companies to meet challenges across applications with advances in forklift technology, automated solutions, and strategic operation consultation.
Sign up for emails
Keep up with the latest industry news