Cushman Options & Accessories

With a large line of OEM parts and accessories, Cushman® lets you build every vehicle exactly how you want it.

The best part is, the accessories below are only a preview of the endless options available for transforming your vehicle to fit the task at hand. Give us a call to discover even more ways to customize your vehicle so you can get the job done.
Storage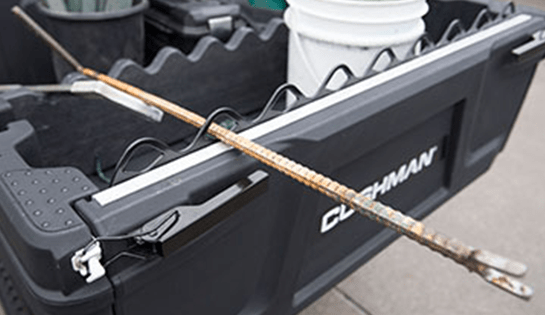 Long Handled Tool Attachment
Part Number: 652510

Protect your tools from damage by keeping them safe and secure.
Mesh Net Kit
Part Number: 653594

Add extra storage under your canopy and safely stow away any items.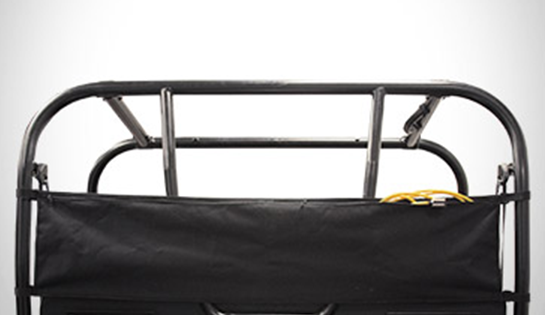 Storage Pouch
Part Number: 618710

Stow away any extra items in this handy storage pouch.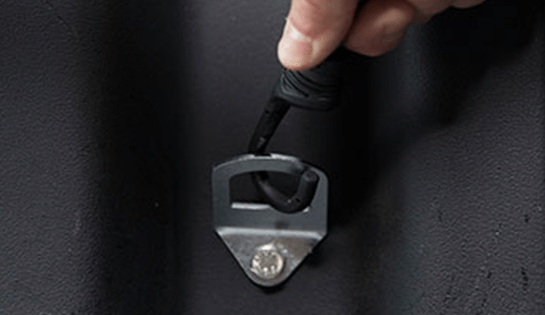 Tie Down D-Loops
Part Number: 652349

Make it easier to secure maintenance equiptment or loose loads.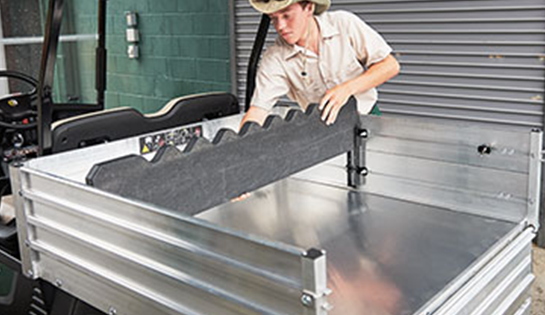 Aluminum Bed
Part Number: 620481

Get big hauling from a compact, corrosion-resistant bed.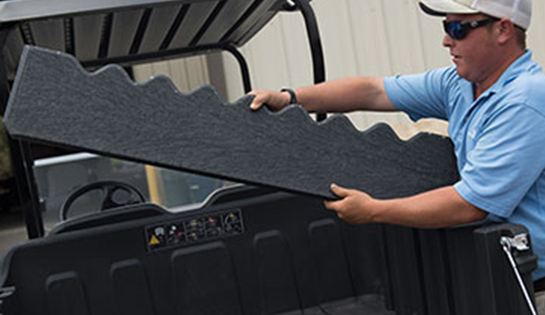 Aluminum Bed Divider Kit
Part Number: 652674

Organize your work space and maximize your work load.
---

Exterior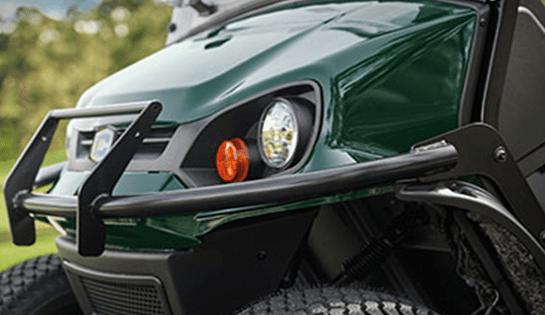 Brush Guard
Part Number: 662022

Add a rugged edge to your vehicle while simultaneously protecting the front end from debris.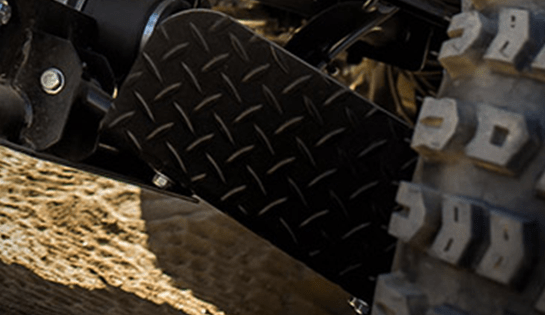 CV Guard Kit
Part Number: 624319

CV Guard Kit helps prevent sticks and other debris from damaging your vehicle.
Enclosure For 54" Top
Part Number: 624829

Keep workers sheltered and dry with this enclosure, equipped with zipper doors for easy access in and out of your vehicle.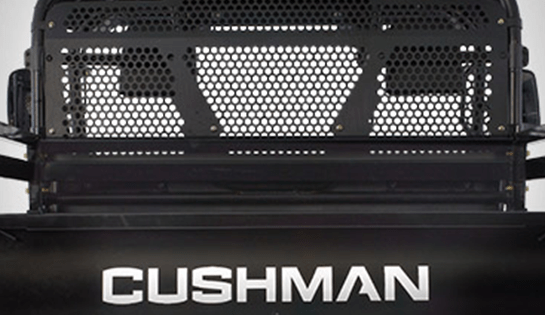 Rear Screen Kit
Part Number: U3215-97916

This Rear Screen Kit provides safety with a metal mesh screen that helps prevent flying objects from entering cabin.
Rops-Certified Cab Kit
Part Number: 652854

Ensure safe traveling with this rollover protection system.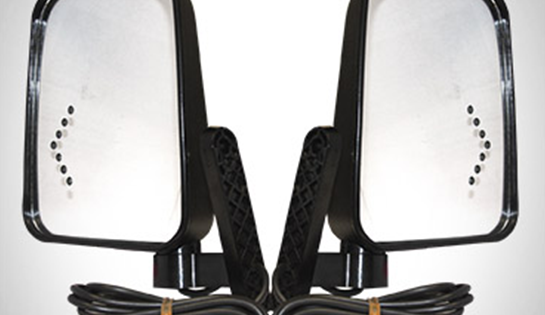 Universal Side View Mirror
Part Number: PF11533

Provide added visibility for your workers and signal when turning, so nothing catches them off guard.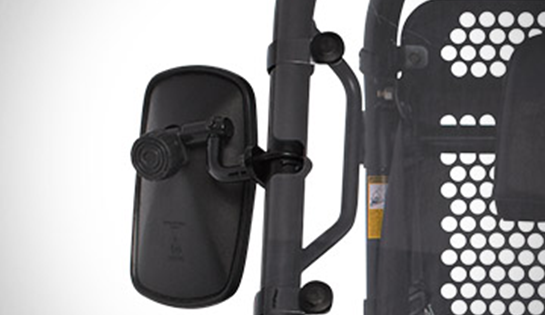 Side View Mirror Kit
Part Number: blower, heater, coils and fan

Add another set of eyes to your vehicle with these side view mirrors.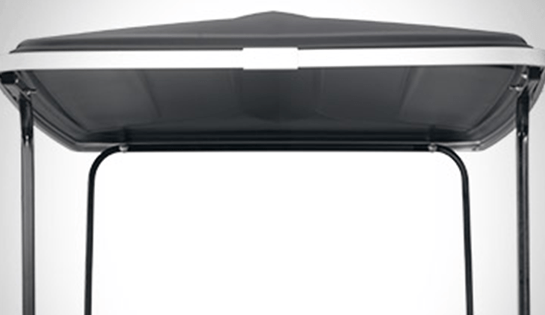 80" Sun Top Kit
Part Number: 607305

Protect all your passengers from bright sun and unexpected rain.
---

Electrical & Hydraulics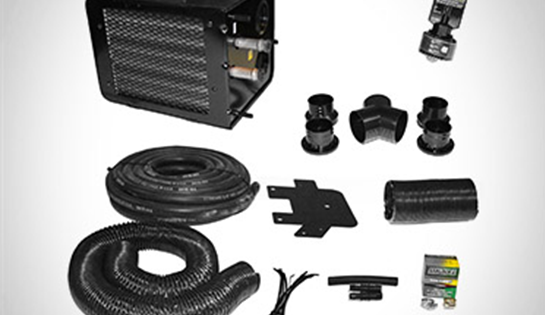 Heater/Defroster Kit
Part Number: 627519

Stay warm even on the coldest of days with this heater/defroster kit.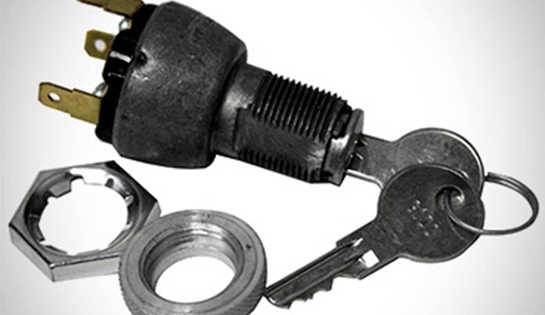 Ignition Switch Keyed Alike
Part Number: 894222

Put a universal ignition switch across all your work vehicles, and start all vehicles with the same generic key.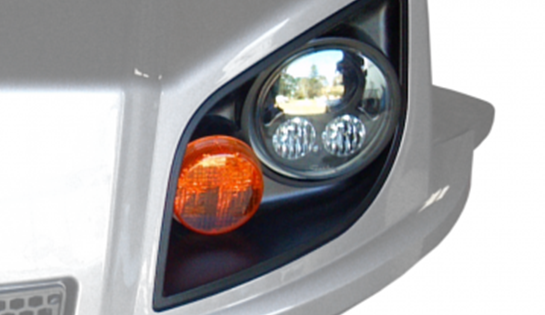 LED Light Kit
Part Number: 627120

Get the job done with long-lasting, efficient light source with this LED Light Kit and shine a bright light on the task at hand.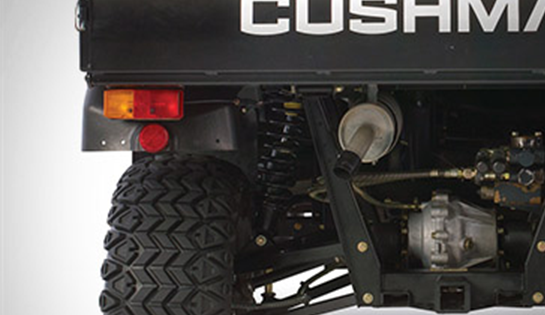 Safety Lamps
Part Number: 617352

Remain visible with this safety lamp. The amber-colored lamp stays on at all times, so you will never go unseen.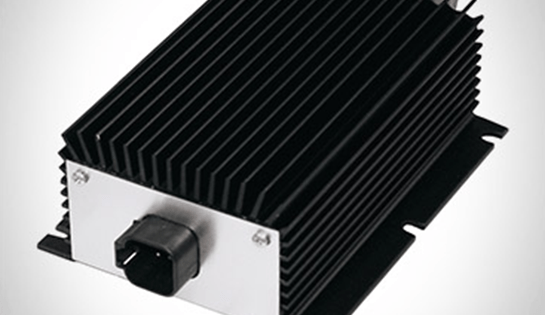 DC-DC Converter
Part Number: 632185

Stretch your battery life further by allowing the lights to run off a converter.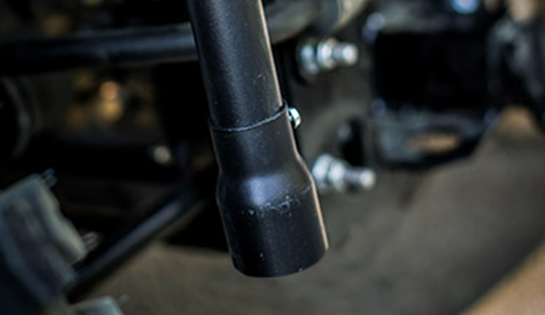 Spark Arrestor
Part Number: 619222

Spark arrestor ensures that if the vehicle backfires, a fire will not occur.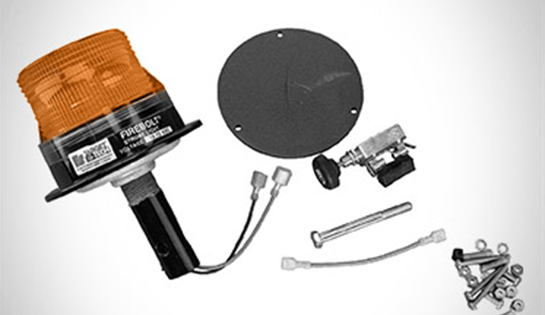 Strobe Light
Part Number: 20385G3

Alert others of your arrival and location, and keep a safe distance in working environments.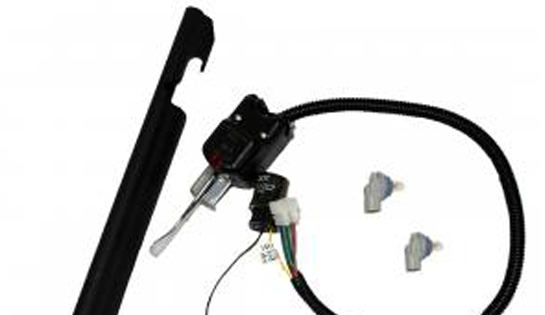 Turn Signal Kit
Part Number: 622712

Safely navigate the work site and alert others of your next move.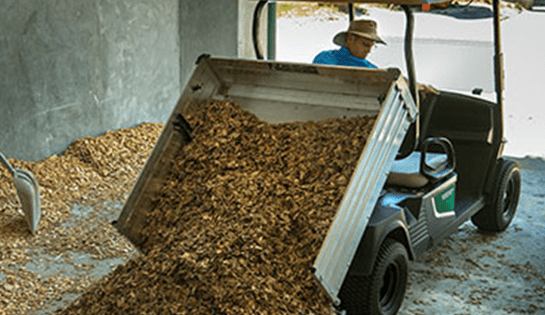 Electric Dump Assembly
Part Number: 653323

Take out the manual work of raising and lowering your cargo bed with this electric dump kit. Easy to install with a load capacity of 1,500 lbs.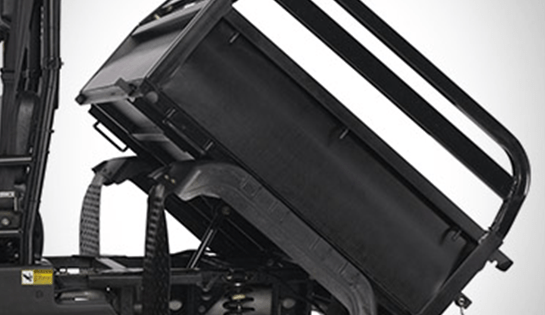 Hydraulic Dump Kit
Part Number: U3215-33008

Give your workers the freedom to seamlessly raise and lower the dump bed automatically.
---

Other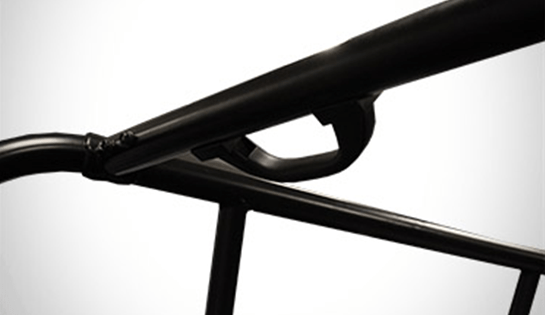 Grab Handle Kit
Part Number: 619341

The Grab Handle Kit enables passengers to ride safely and ensure a smooth entrance in and out of the vehicle.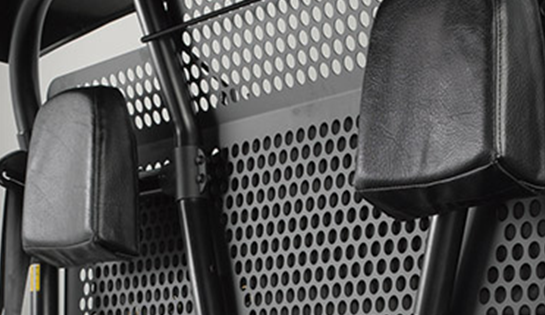 Headrest Kit
Part Number: U3210-97602

Add extra comfort to your vehicle with these matching headrests.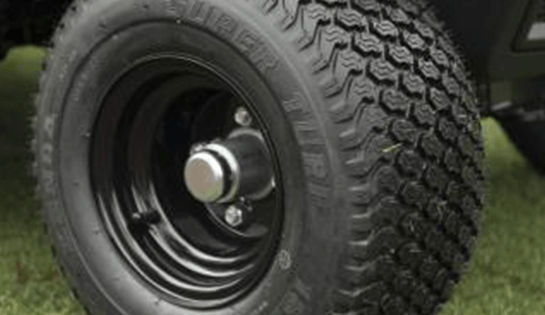 20X8-10 Turf Tire & Wheel Assembly
Part Number: 652263

20x8-10 Turf Tire and Wheel Assembly safely peruses across the course without damaging the turf.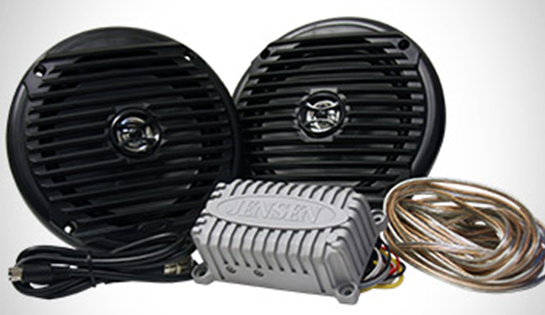 Universal Jensen Bluetooth Amplifier & Speaker
Part Number: PF11411

Add industry-leading sound to your vehicle and make work days fly by.
---

Contact Us
Don't see what you're looking for? Contact us for more customization options.
Please fix the following errors and resubmit.